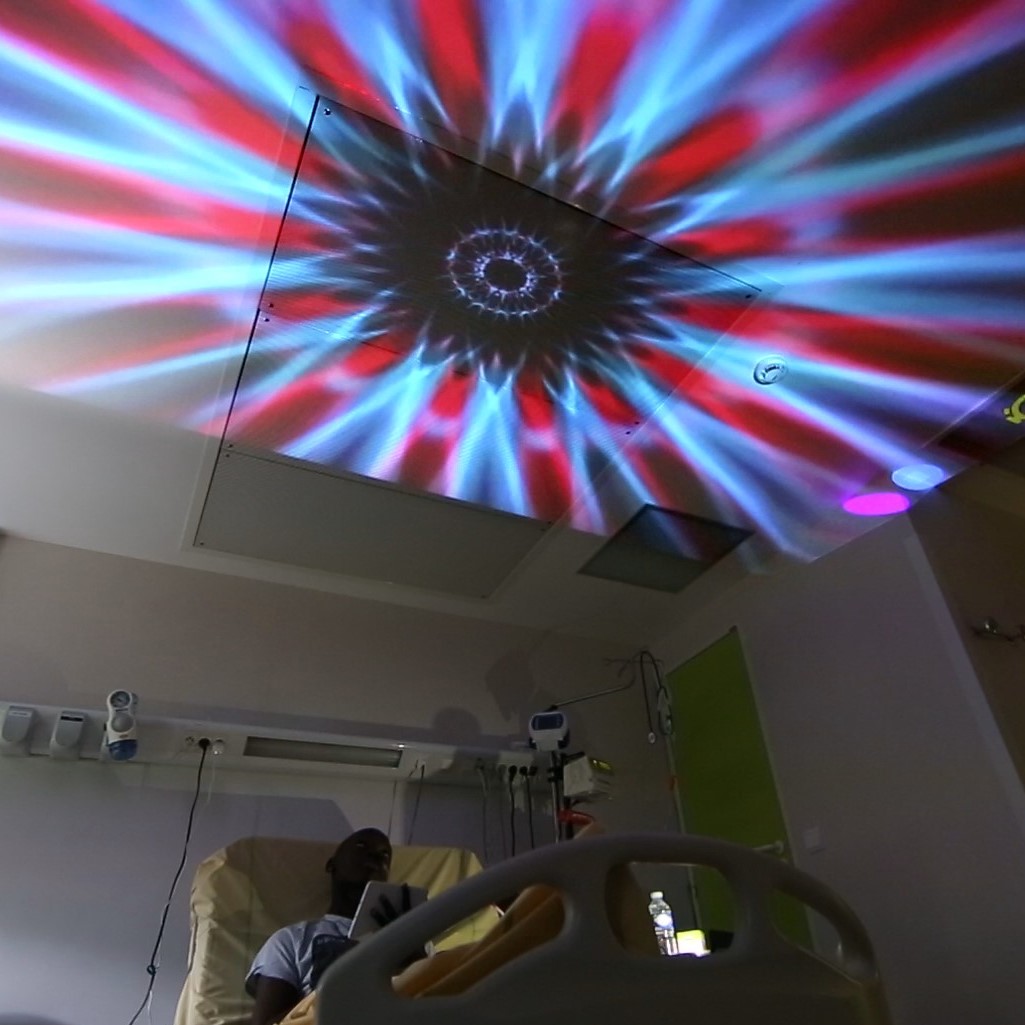 Illuminart Les Pouvoirs De La Contemplation Immersion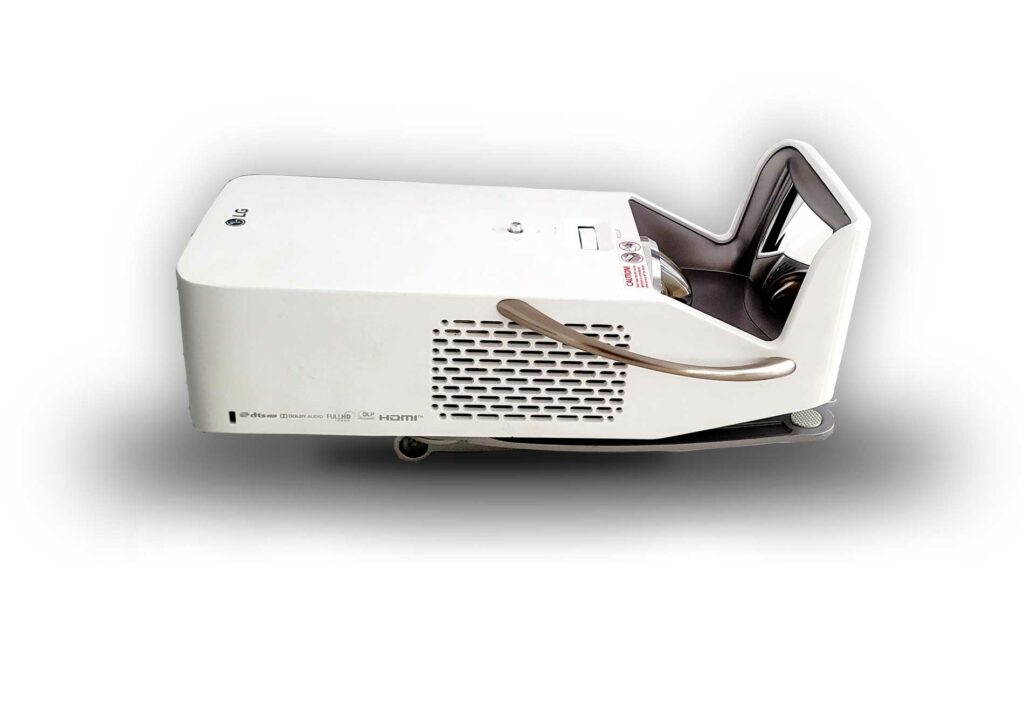 Easy
Innovative
Light
Artistic
Mobile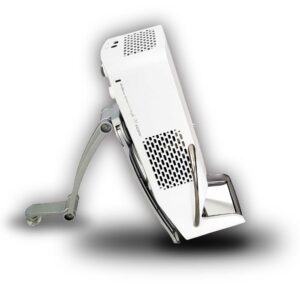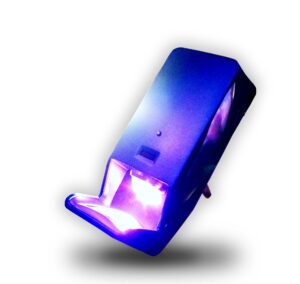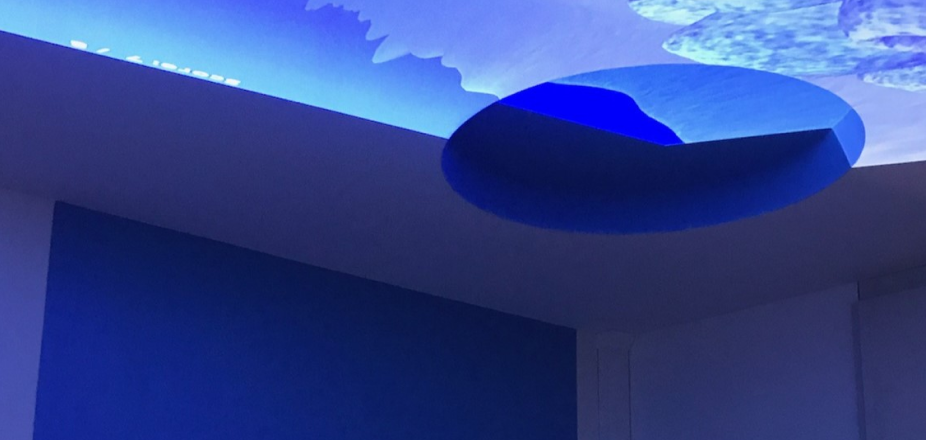 In 2014, Art dans la Cité imagined Illuminart, an innovative device for projecting large-format interactive, immersive and multisensory digital works of art into the most intimate spaces of the hospital (rooms, treatment rooms, etc.), chosen by the user.

Customized, it is unique in that it allows huge format images to be projected, not only on the wall but also on the ceiling. The user can contemplate them, transform them, immerse themselves in them according to their mood.
It is a nomadic device, light (2kg) and very easy to install (5 min) composed of a box connected wirelessly or wifi to a tablet which hosts artistic and cultural education content created specifically for patients.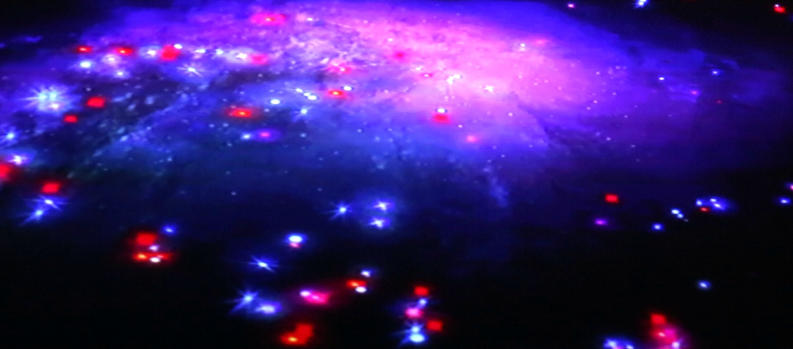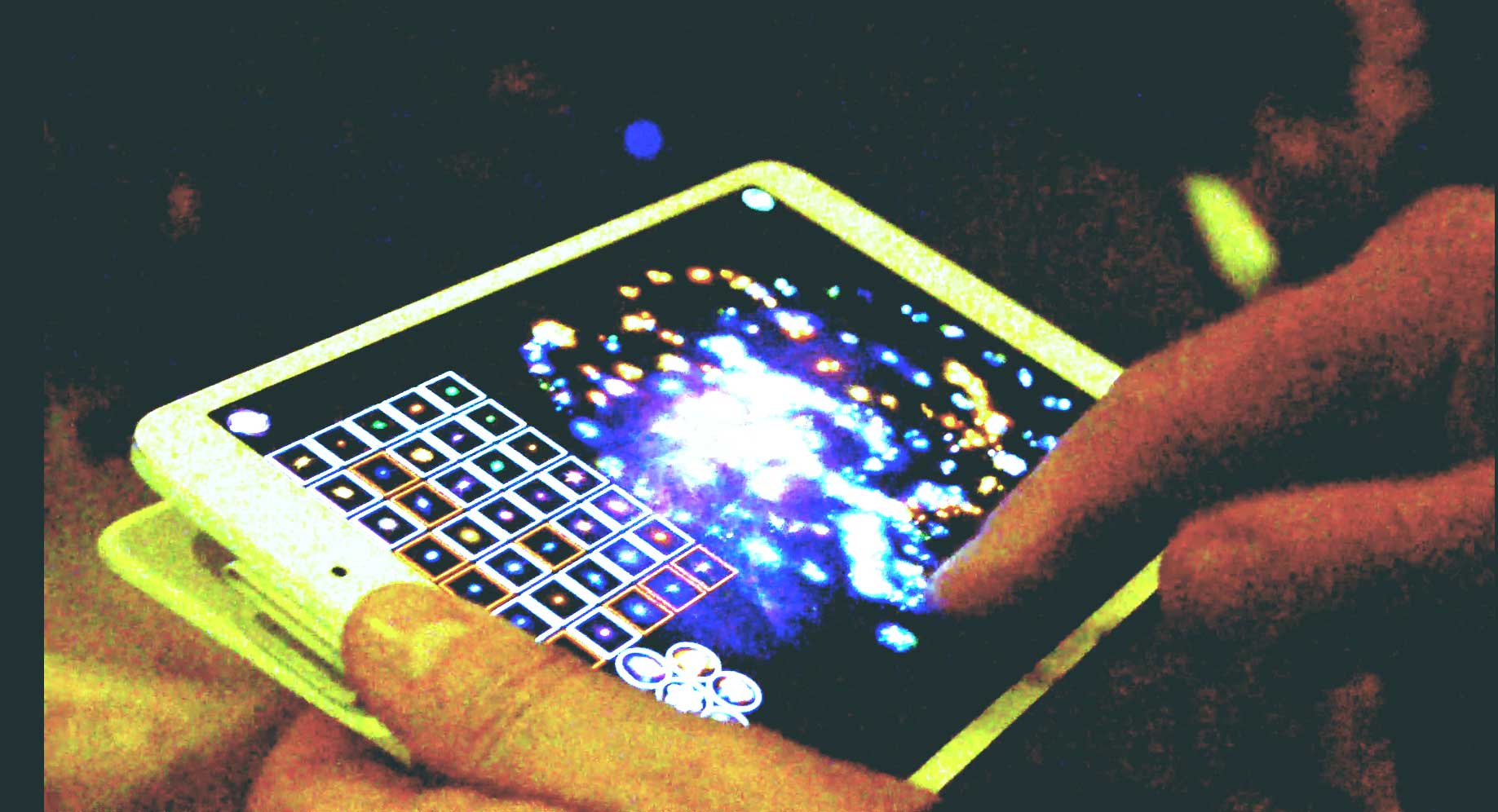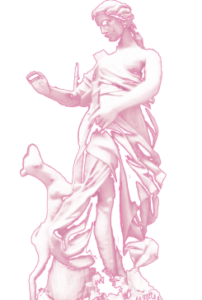 Studies carried out in 20 hospitals using Illuminart show its impact on reducing pain, stress, anxiety, isolation and more generally on the well-being of everyone in the hospital.
Videos

Professeur Vialle, chirurgien à l'hôpital Armand Trousseau et président d'Art dans la Cité vous parle de l'utilisation d'Illuminart dans son service.
Learn how Illuminart is used in different healthcare settings.
How it works

Exchange between Art of the city and the hospital
Initiation of the team to Illuminart
Illuminart install with adapted content
Caregivers testify

In 2021, Art dans la Cité conducted a social impact study among the 20 services using Illuminart and 16 responses shed light on the impact of Illuminart on caregivers.

Illuminart seems easy to use for 87% of caregivers surveyed

Illuminart seems to facilitate and support the provision of care for 87% of caregivers questioned

Illuminart seems to improve the relationship with patients for 75% of caregivers questioned